Breadcrumbs are based on the hierarchy of the pages. First you need to have a parent page. Then on the child(ren) page(s), choose the parent page in the Parent drop-down menu in the Page Attributes section on the right-hand side, and Publish or Update the page(s).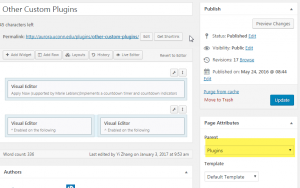 When you go to the screen that lists all your pages, you can see that hierarchy shown with the dash next to the child(ren) page(s). In the screenshot below, Other Custom Plugins page is the child of Plugins page.
Once the Breadcrumbs option is set to be On in Appearance > Customize > Navigation Options > Breadcrumbs, the breadcrumbs will display on top of the child(ren) page(s).
Precrumbs can be added to the left of the Breadcrumbs to add links to other pages or parent sites. Go to Appearance > Menus, click on create a new menu, enter "Precrumbs" as the Menu Name, add menus items and click Save Menu.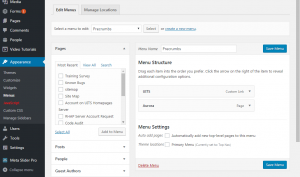 The Precrumbs and Breadcrumbs are displaying on the top of the Other Custom Plugin page now.