Adds visibility options to all uploaded media files with two varieties of control. One type of control allows you to set individual files as being private and also gives you control over the kinds of users that can have access. If you are familiar with the Private Sites plugin then you will notice that the options for the user types are the same.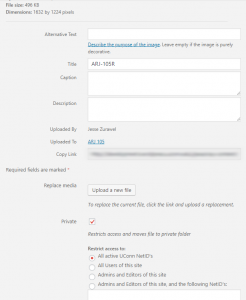 The other type of control works in tandem with the Private Sites plugin. When you set a site as private, within Settings > Reading : Site Visibility, all files are made private. Individual file controls will not be visible when an entire site is made private.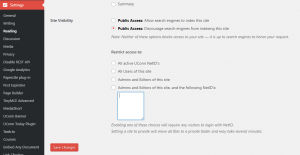 A user is required to login to view private files and will be prompted to do so when accessing a file directly.
One thing to keep in mind while using this feature is that setting a file as private moves the file to a different folder on the server thus changing the URL.