Description
You have made changes to a page and clicked 'Publish', but when you view the page the changes you've made are not there.
Steps to Fix the Issue
First, try clearing the cache on the page. To do this, go to the page's editing screen. Then in the Publish section, click Purge from cache.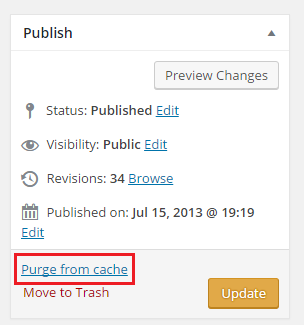 If this doesn't fix the issue, please email us at webdev@uconn.edu and include a link to the page that is not updating.
---